Combined Machines
Telme Pastogel 4-8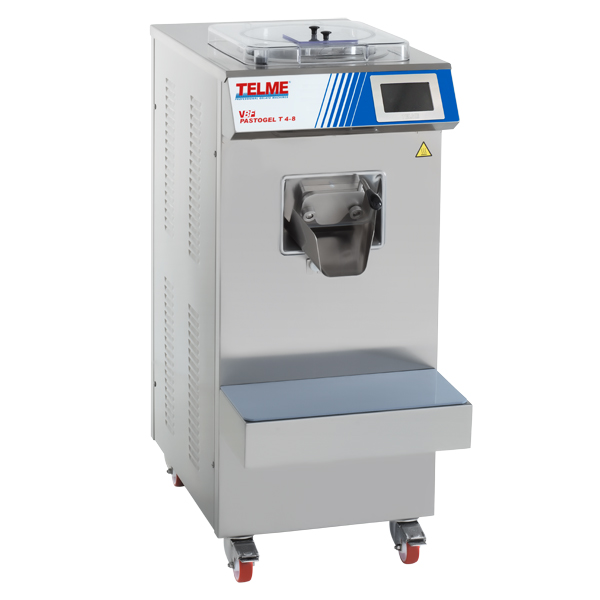 Included in the manufacturer list price:
EUR 30.700,00 net
5 years warranty by our company
0 % financing
Delivery incl. installation, commissioning and instruction
24 hours service hotline
In these combined ice cream and gelato machines, pasteurization, mixing & freezing are performed in a single cylinder, avoiding any handling or transfer so assuring maximum hygiene. Multi-language display with 14 preset cycles and 10 production cycles programmable for specific recipes.
Typical buyers
These combined ice cream and gelato machines are suitable for premises with small production areas where cannot be installed more than one machine. Perfect for those wanting to develop specific recipes for each flavour.
Technical data
| | |
| --- | --- |
| Width/Depth/Height | 51x70x115 cm |
| Power | A 13 - kW 6,7 V 400 - 50 - 3 |
| Condensation | water |
| Max. mix per cycle L | 4÷8 |
| Lenght of working cycle minutes | 8÷40 |
| Hourly production L | 20÷60 |