Cream Cookers
Telme Termocrema 30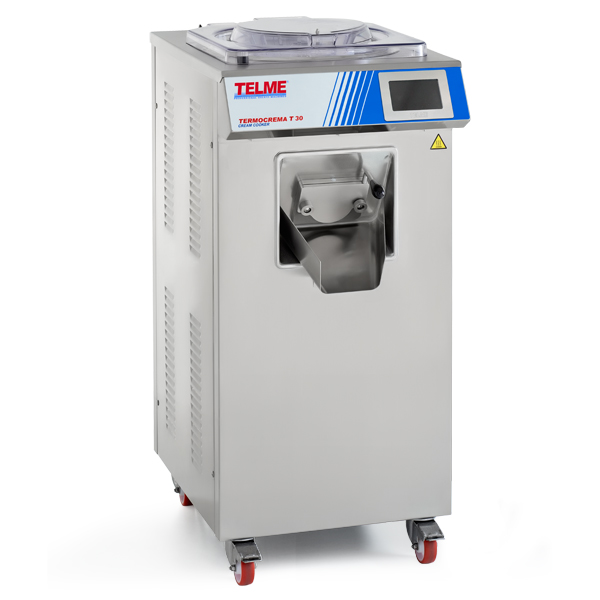 Catalog price:
EUR 21.700,00 net
2 years warranty
0 % financing
Free delivery
Installation / commissioning / briefing
24 hours service hotline
With 14 preset cycles, each processing operation occurs in our cream cookers at the desired temperatures and at the optimal mixing speed. There are 10 production cycles programmable for specific recipes. Multi-language liquid-crystal display. Temperatures are adjustable from +1 to +105°C.
Typical buyers
Cake & pastry producers, gelato shops, chocolate makers, delicatessen, restaurants and all communities which prepare and offer the infinite variety of products that cream cookers can produce.
Technical data
| | |
| --- | --- |
| Width/Depth/Height | 55x65x115 cm |
| Power | A 9,5 - kW 4,5 V 400 - 50 - 3 |
| Condensation | air/water |
| Max. mix per cycle L | 15÷30 |
| Lenght of working cycle minutes | 90÷130 |