Soft Ice Cream-/Frozen Yogurt Machines
Telme Softgel 320 P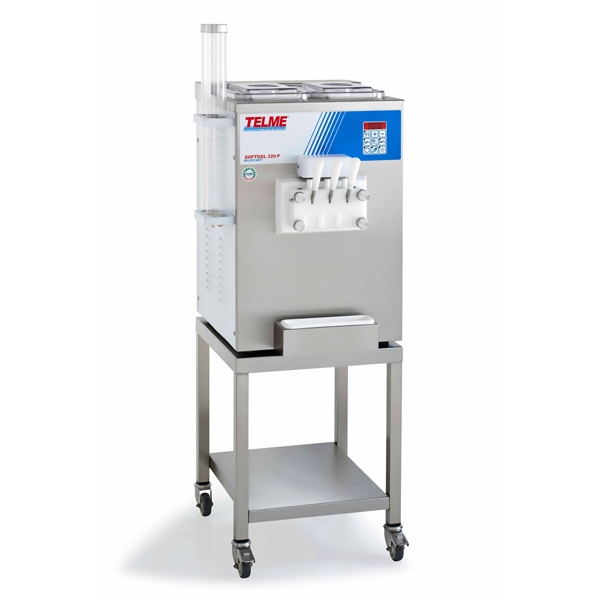 Included in the manufacturer list price:
EUR 16.900,00 net
5 years warranty by our company
0 % financing
Delivery incl. installation, commissioning and instruction
24 hours service hotline
Machines for soft ice cream or frozen yogurt: to fill cones and cups; to prepare and garnish sundaes and desserts. These models are fed with pressurization pumps.
Typical buyers
Commercial frozen yogurt machines for anyone who wanto to immediately start selling frozen desserts which are popular and highly profitable. In fact, the soft ice cream machine is extremely user-friendly, it dispenses the product rapidly and can be used with ready-made ingredients.
Technical data
Width/Depth/Height
50x60x82 cm
Power
A 15 - kW 2,9 V 230 - 50 - 1
A 12 - kW 2,9 V 400 - 50 - 3
Condensation
air
Reserve L
2x7
Hourly prod. 75gr cones
200
Hourly production L
15