Soft Ice Cream-/Frozen Yogurt Machines
Telme Softgel 320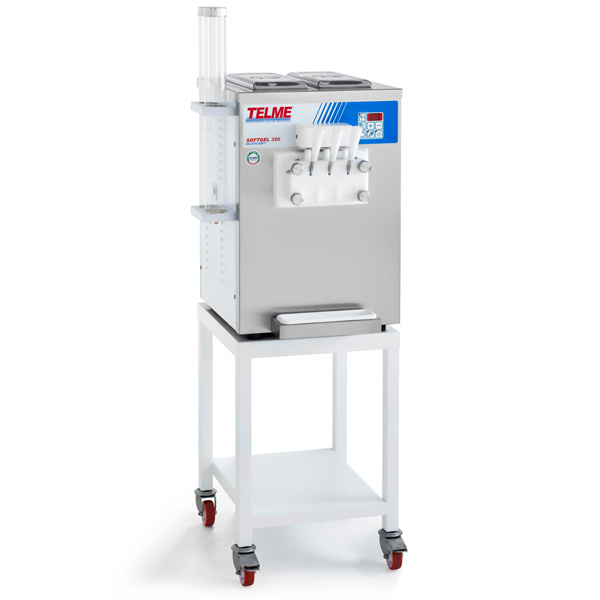 Included in the manufacturer list price:
EUR 12.900,00 net
5 years warranty by our company
0 % financing
Delivery incl. installation, commissioning and instruction
24 hours service hotline
Basic, gravity fed soft ice cream machine, built according to the principle that what is not in, cannot wear out or be damaged. Easy to use, their daily maintenance requires very little time.
Typical buyers
A soft ice cream machine is convenient for anyone with limited space and knowledge for traditional production. Anyone can benefit from the significant incomes offered by selling soft ice cream or frozen yogurt.
Technical data
Width/Depth/Height
50x55x70 cm
Power
A 13 - kW 2,4 V 230 - 50 - 1
A 10 - kW 2,4 V 400 - 50 - 3
Condensation
air
Reserve L
2x6
Hourly prod. 75gr cones
180
Hourly production L
13,5