Filling Machine
Telme Variofill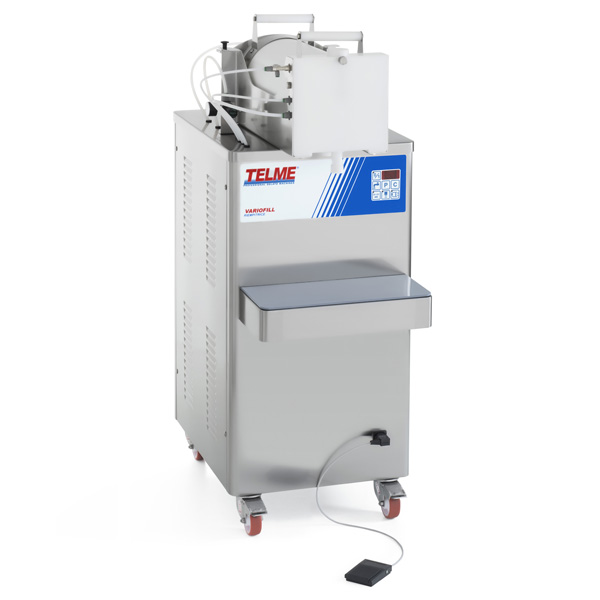 Catalog price:
EUR 11.900,00 net
2 years warranty
0 % financing
Free delivery
Installation / commissioning / briefing
24 hours service hotline
VARIOFILL, compressed-air ice cream filler machine for cups and containers, for use with food and non-food products. In particular, the machine can operate with artisan gelato containing pieces (max 10 mm) of fruit, nougat, dried fruit, granules, etc.
Typical buyers
This ice cream filler is ideal for gelato producers aiming to fill ready-packed cups or thermal containers of various sizes. Easy for any other type of filling with food or non-food products.
Technical data
| | |
| --- | --- |
| Width/Depth/Height | 50x65x126 cm |
| Power | 2 A - 0,25 kW V 230 - 50 - 1 |
| Max Cilinder Capacity | 15 L |
| Min portion | 100 g |
| Max portion | 1000 g |
| Portions 100 g/h | 500 max. |