Ice Cream Machines
Telme Profigel 70-100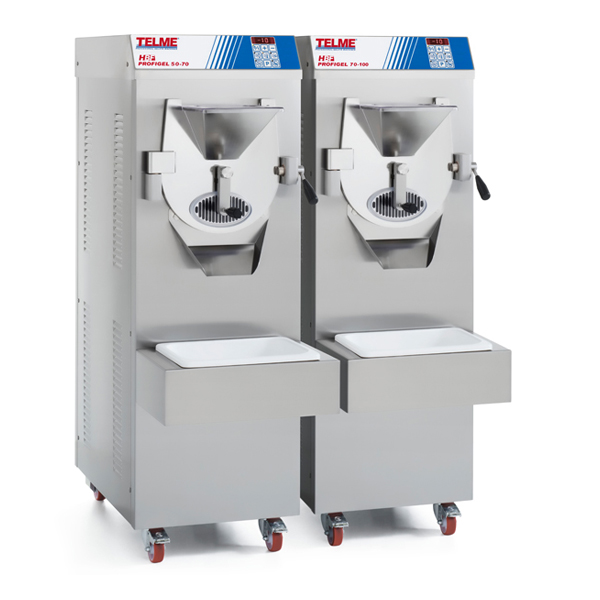 Included in the manufacturer list price:
EUR 39.800,00 net
5 years warranty by our company
0 % financing
Delivery incl. installation, commissioning and instruction
24 hours service hotline
Our horizontal batch freezers prepare larger quantities compared to other machines of the same power. They perform effectively and quickly the processing cycle, producing dry gelato with optimal structure and scoopability, allowing an average overrun of 40% and a remarkable creaminess of gelato. They perform efficient and total extraction of the product.
Technical data
| | |
| --- | --- |
| Width/Depth/Height | 51x75x152 cm |
| Power | A 21 - kW 7,5 V 400 - 50 - 3 |
| Condensation | water |
| Max. mix per cycle L | 4÷15 |
| Lenght of working cycle minutes | 5÷12 |
| Hourly production L | 100 |